Marketing Strategies and Creative Services driving
PROVEN ROI

for our clients

Start seeing the return on your marketing investment. Let us help you grow your business, reach new customers, and turn prospects into raving fans.
Downtown Partnership of Baltimore
"The geniuses at Ainsley & Company should not be confined by the industry preconceptions of "agency," because frankly, they are so much more than that. It's more like a collective of super-smart, creative multimedia and marketing professionals who go above and beyond what's in the contract to deliver a product that the client loves." Show More..."Their tactical suggestions, design sensibilities, and development follow through helped us turn around a responsive, well-strategized campaign that included new messaging, brand guidelines, and a multi-platform responsive website. Tom and his team are dedicated to their clients, and the customer service they delivered was the best I have ever experienced with an agency. Tom has surrounded himself with pretty impressive talent, and I cannot wait to tackle another project with them again soon." - Lauren Hamilton, Director of Marketing
Show Less
Grow your Revenue
First, set your goals for growth, and then map a strategic plan to make it happen. The right message, at the right place, at the right time, will help you attract new customers and sell more to existing customers.
Build your Brand
Communication to your current clients before, during, and after the sale is key to a great reputation, and it will generate more referrals than you could ever imagine.
Great Work Starts with a Great Team
Price & Keir
"Tom Ainsley and his team took the time to learn about our business, and more importantly our target customers, to design and develop our brand and website. From concept, to design, to implementation, Tom and his team were professional, responsive, creative and thorough. You can't really ask for much more." - Edward Price, Principal
HOW WE WORK
We want to work with companies that face BIG CHALLENGES and are COMMITTED TO GROWTH.
We structure our client relationships as projects with strict deadlines and specific outcomes, or as monthly retainers to meet long-term organizational goals and measured ROI. Simply put, we're here when you need us.
If you have not yet had the opportunity to be part of a video shoot, you may be wondering what it's like to be front of the camera. So we thought we'd give you a sneak peek inside the process.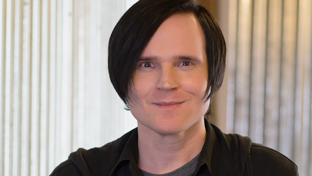 News Release Ainsley & Co., a full-service advertising and marketing firm headquartered in Baltimore, today announced the hiring of Aaron Geis as a senior graphic designer.
Video can be a great way to engage visitors on your site and display the personality and mission of your company, but there are several questions to answer: What kind of video should you use? What should the content be? Where should it go?